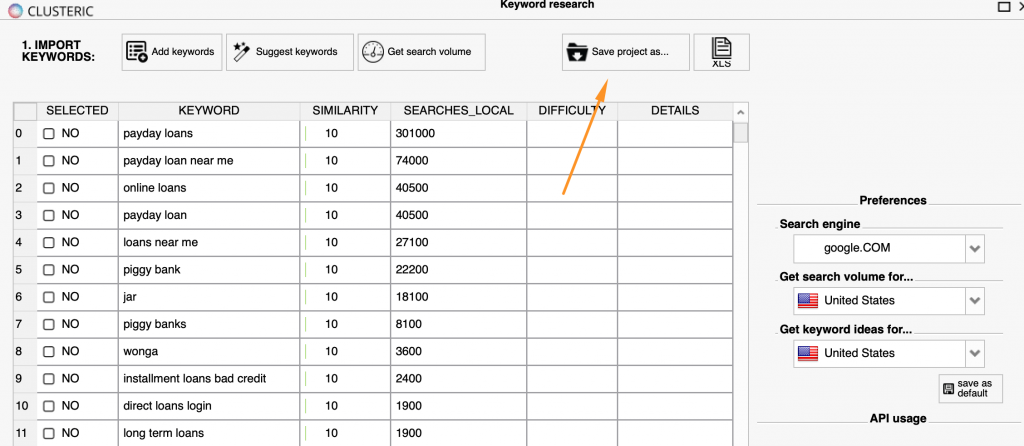 The keyword research tool receives a new "Save project" option. Hence, working with large data sets in which dozens or hundreds of key words are analyzed is easier. You can also share projects with coworkers and clients.
To clarify the status of "DEAD" in the feedback analysis mode, the status "NOT_FOUND" has been added. The status of "DEAD" from now is a more technical website, and links "not found" have their own status.
Change log:
Saving projects in "keywords research" mode.
Clickable URLs leading to 404 reports on the site.
DEAD status divided into DEAD (page / website is offline) + NOT_FOUND (link not found).
Amendments and minor fixes.