Few days ago Majestic announce that has started to show 301 redirects for Referring Domains as well as Link counts for 301'd domains.
Majestic explanation:
"This will generally increase the Referring domain counts – but especially they will jump for sites that have changed their website during their lifespan. Majestic moving from http://www.Majesticseo.com to https://Majestic.com is a perfect example.
How we have changed the Logic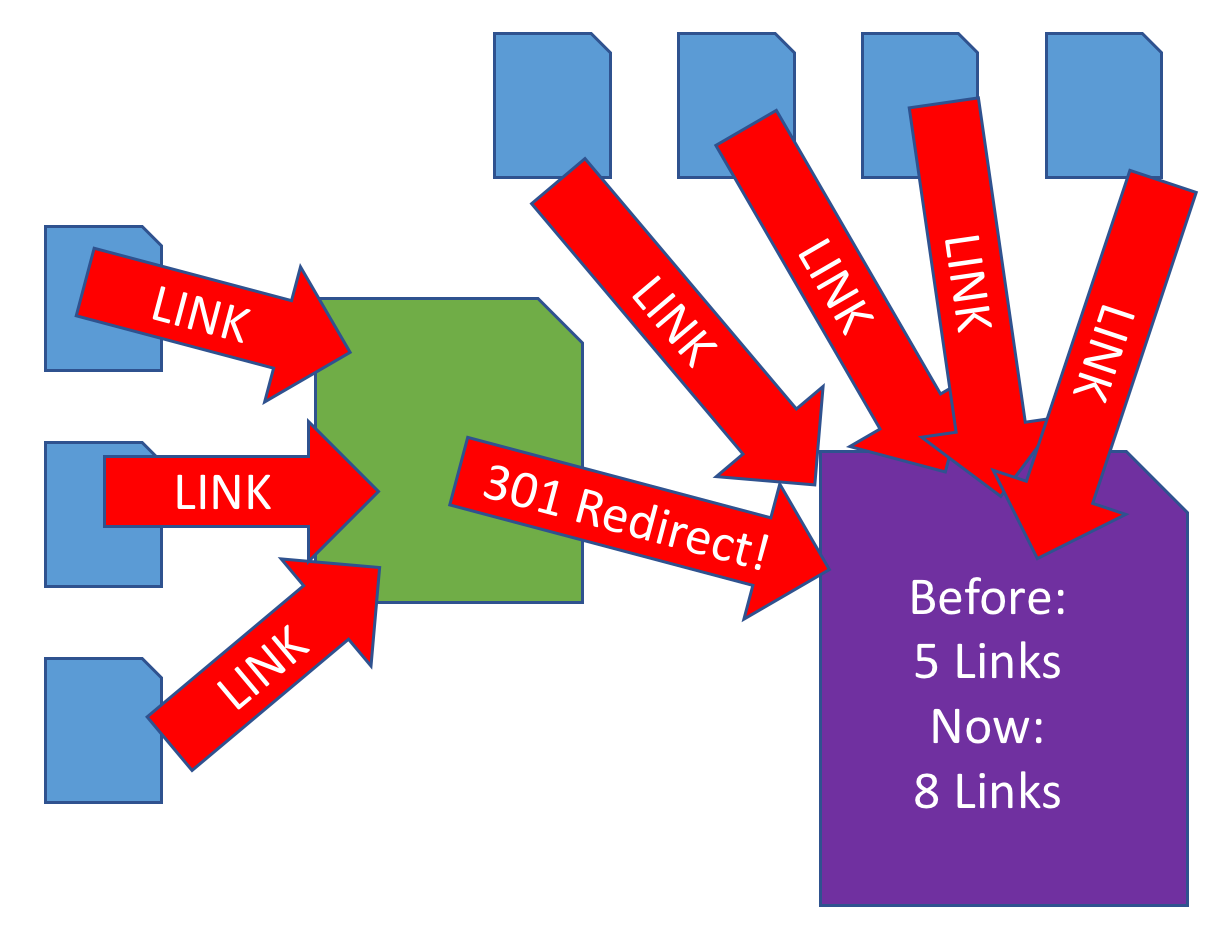 The change now helps users see links that were previously "hidden" behind a 301'd page or domain. In the past, we would show you the link from the 301 URL itself, but unless you then did a separate lookup for the 301'd page, you would not see all the pages linking to the redirect itself. In the example above, this would be all the pages in blue.
The change will not affect Flow Metrics, as Majestic already passed Trust Flow and Citation Flow through 301s. This change brings the link counts into line with the metrics."
As we see the new feature, allows you to diagnose more links and potential flow and trust between them. The role of diverts 301 in reputation management from PBN sites to major domains is very important. From now on this type of information will be served in the Majestic console.
Here's how the increase in visibility of links occurs after implementing 301 redirects into inbound link structure on the example of majestic.com.

Effect of 301s on Majestic.com
If you do not have access to Majestic, and you want to see how the redirects structure looks in your domain's link profile, Clusteric shows (301,302 – htaccess / meta) redirections in all link analysis modes.