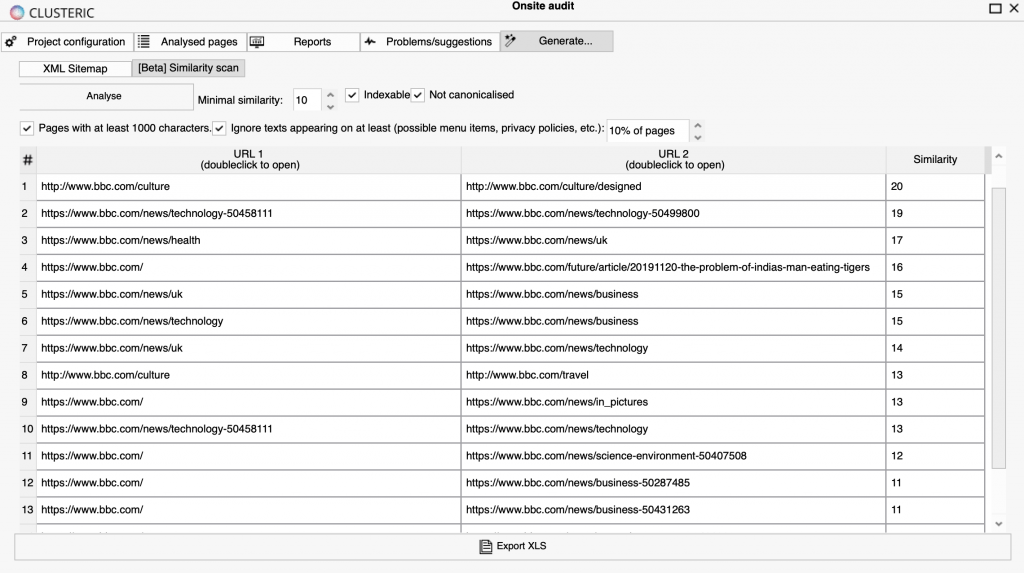 By expanding on-site options with content management tools, we've added the ability to compare the similarity of content on the site (or URL list).
This option makes it easy to pick out duplicate content within the analyzed subpages and determine their degree of similarity.
We described exactly how to use this feature in the article: Recognition of similarities and duplicate content in Clusteric
Changelog: 1.75:
On-site audit: DC scan / similarities ("Generate …" tab).
On-site audit: support for gzip compressed pages.
Additional Meuse API settings.