Audit Links
&Disavow

Competitor Analysis

Domain visibility

Compare visibility

Expiried domains

Content&Link prospecting

Custom mode

Keyword research

Onsite audit

Search console connector

Lead extractor
Compare visibility for two domains in Google and get insights about keywords, traffic, ranks, etc.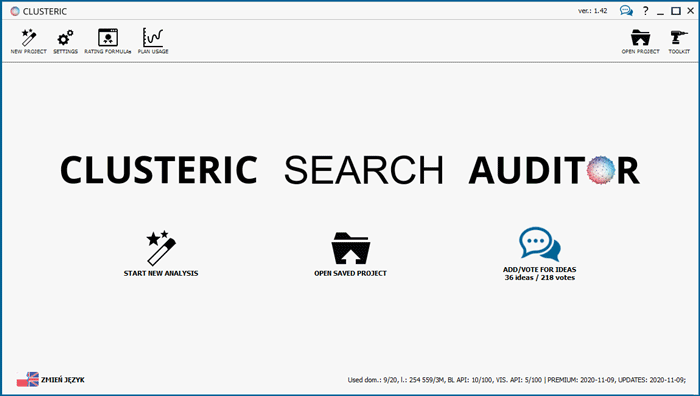 What keywords we have in common?
Where/Why one domain is dominant?
What META's are winning?
How to build similar strategy?
Fast compare two concurent domain ranks in Google. Why one is better than other?
Easy option to compare two domains results in Google SERP and Social Media.
Great to know why/how one domain gain more traffic. Great insight tool when combined with link analyse, to discover tactics used to archive high positions in Google organic results. Does another domain blog post reach TOP3? What tactics they use? How content marketing fulfill SEO needs? Analyse how much traffic do they have and how to preform better.
Analysed parameters for both domains:
Keywords in organic ranking
Ranking pages
Position in Google organic search
Estimated traffic
Title in Google
Indexation
Moz.com parameters
social shares
Typical applications:
Quick preview of two competitors' visibility in Google results (keywords, organic traffic estimation, rankings). Keywords research. "Quick wins" audit – to select keywords/pages with some visibility that may require further optimization according to competitor traffic.
Additional requirements:
To download Moz.com data, please add free API key in configuration.
TRY CLUSTERIC SEARCH AUDITOR