Audit Links
&Disavow

Competitor Analysis

Domain visibility

Compare visibility

Expiried domains

Content&Link prospecting

Custom mode

Keyword research

Onsite audit

Search console connector

Lead extractor
Extract contact details and social media accounts from unlimited list of websites.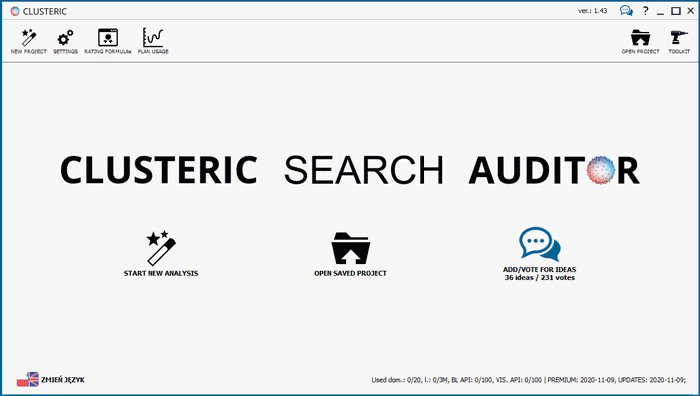 You want to send a broad messages to vertical sites?
Follow social media profiles of competition?
Want to start outbound campaigns?
How to collect prospects for marketing?
Easy solution for collecting contact information and social media profiles.
Generate leads based on keywords list. Find potential customers and their email addresses, send a mailing campaign or add them on linkedin.
"Lead generator". Email address and social media account extraction module is very useful for creating leads for your marketing efforts. Imagine that you can now search for all the email addresses listed on the websites of your potential customers. You can send them an offer, direct targeted social media ads, comment on their Twitts or add them to LinkedIN.
You can also use this module to search for all influencers and make contact with them. Search for similar articles and submit a request for publication to editors of the vertical portals = 5 minutes and zero cost of PR agency.
The module has a built-in harvester, so all you need is a list of keywords that identify your potential customers or partners.
Extracted parameters:
email
email (second)
Facebook
Twitter
LinkedIN
Google+
Contact page
About page
Typical applications:
Extract prospect for marketing, influencers list, content marketing publishing list or just link exchange.
BUY SEARCH AUDITOR FOR $97 LIFETIME