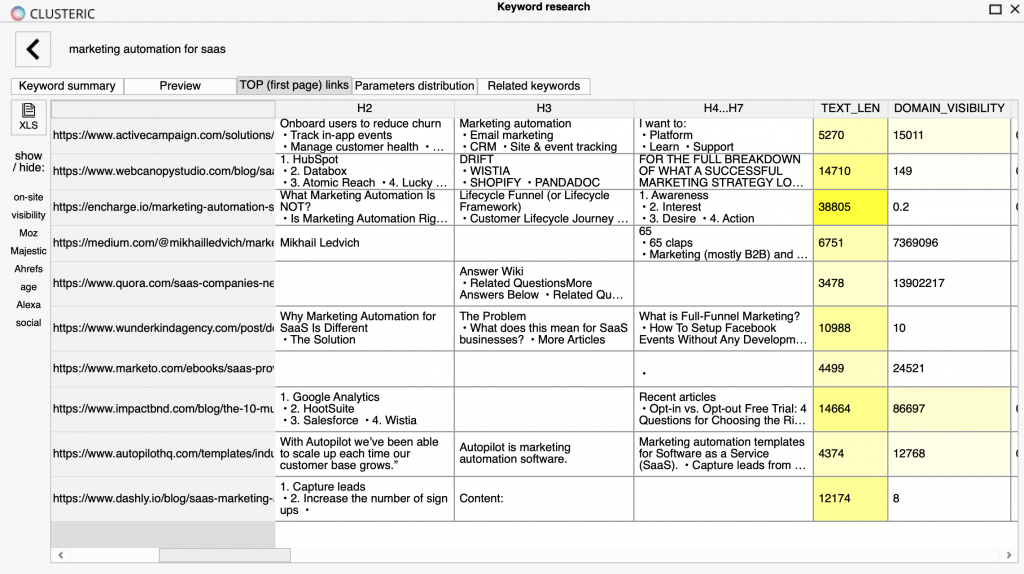 In recent updates, proposed changes raised up and optimize the quality of keyword analysis. Additional summary and data caching include much greater speed up analysis. In addition, export / import options have been added for custom formulas.
We have also worked on improving the speed of other analyzes, especially in conditions of reduced proxy performance.
1.77 from 27.05.2019
Keyword Difficulties – Adjustments to match the new presentation of data in search results.
Export / import settings and custom evaluation formulas to / from file.
1.77.5, 10/06/2019
Important update for the new version of macOS.
Analyze Google indexation.
Keyword difficulty mode – performance update.
1.78, 10/06/2019,
Bug fix: some analysis was slowed down.