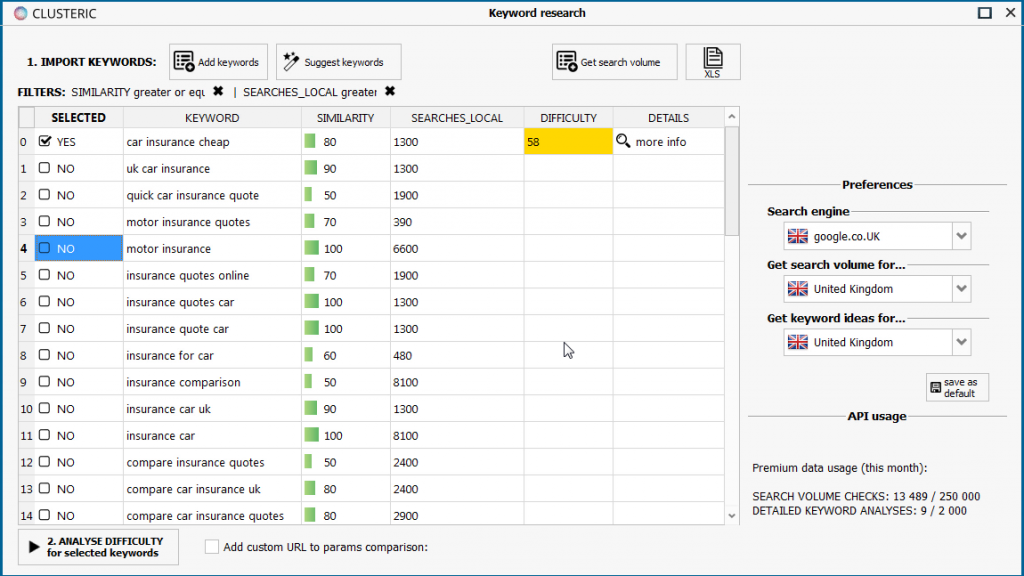 Keyword difficulty estimation mode transforms into keyword research mode!
Now, you can:
– Get keyword ideas straight from our API. Keyword ideas will have a "relevance" score as well – visibile in "SIMILARITY" column.
– Get search volume estimations from our API (we're still building our keyword database, so it might take some time to get it fully populated).
– Apply filters to your keyword list.
– Estimate keyword difficulty and analyse competitors for selected keywords.
– Export your suggestions in XLS format.
Hope you like it! 🙂