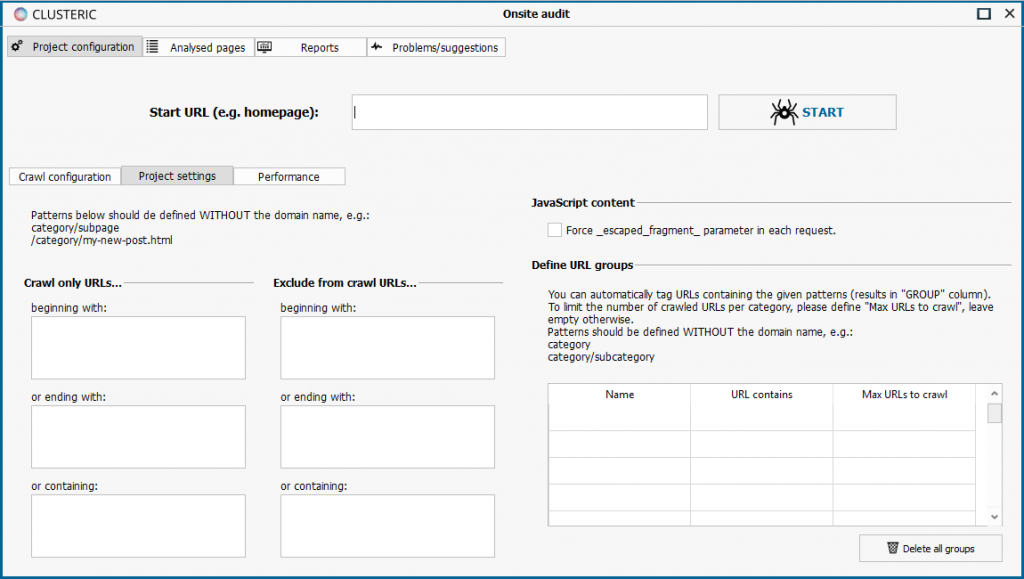 In July 2017 most of the changes concerned the technical audit mode of the website (SEO onsite audit). In this mode, the site's owner should focus on its technical parameters, response speed, and adaptation to the requirements of the search engines.
The major changes are:
Onsite Audit – _escaped_fragment _ implementation.
Onsite audit – deflate compression.
Onsite auditing – the ability to exclude URLs.
Onsite audit – reorganization of configuration.
Onsite audit – filter on ROBOTS_BLOCKED – v2.
Onsite audit- defining URL groups.
Onsite – Accept-Language header.
Import links from the Ahrefs report – optimizations.