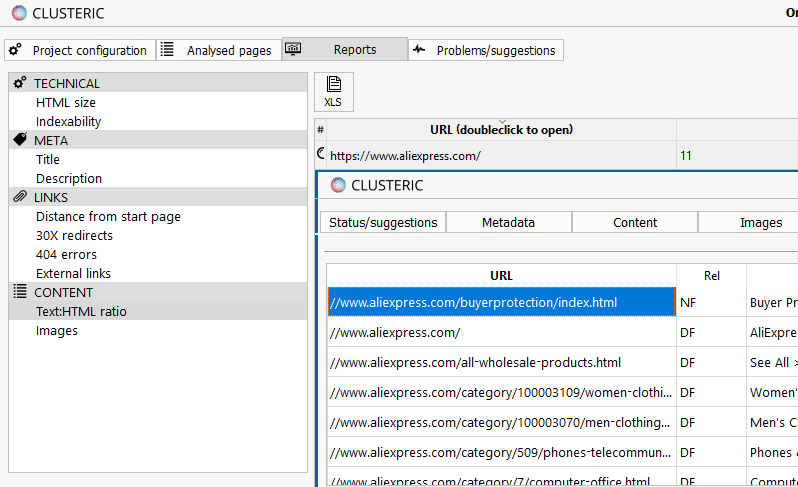 In September, technical onsite auditing (web site auditing) has been expanded and additional elements have been added at the anchor level and domain parameters.
Major changes:
Anchor clsssification: Anchor share in the link profile – at the domain level.
Onsite audit – context menu added.
Onsite audit – links' details: outgoing links are divided into internal and external.
Onsite audit – defining multiple patterns for one URL group.
Onsite audit – XLS export settings were added.
Harvester – Added query log.
RSS processing.
Tagging – bug fix.
Contact details collector – added pause button.
Fixed missing domain parameters in keyword evaluation mode.
Onsite audit – the proper classification of links starting with '//'.